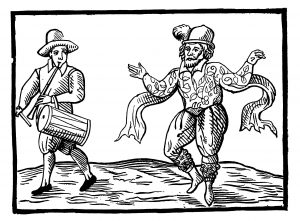 Great Northeastern War now has a dedicated spot for Bardic Activities!
The Bardic Grove is an outdoor area dedicated to the performing arts and open to all who may wish to use it. This year, Bardic Grove has moved to a much more central location in Merchant's Row.
We hope that this space will inspire the Muse in everyone and that all will take full advantage of it. Dancers, jugglers, comics, actors, singers and musicians – we would love for you to come and play!
Come express yourself and support the artistic side of the SCA! Open Thursday thru Sunday.
Bardic Grove Schedule
Friday
After Dark: Concert – Lady Solveig and Friends
Saturday
2:00 pm: Puppet Show "Aesop's Fables & Other Tales"
1 hour after Court: Open bardic circle
To schedule time for use of the Bardic Grove space please contact Lord Frederick Van deer Veer.