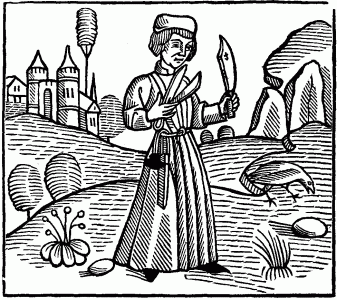 And here, the moment we've been waiting for. GNEW 34 Pre-Registration is OPEN! So excited, can't wait to welcome you all home to Camp!
This is not a pre-registration only event, though we are highly encouraging you to do so to speed entry through gate. All EK and SCA COVID-safe policies will be in place and strictly adhered to.
Payment at the Door
Payment at the door may be made with cash (US currency only), personal check, money order, or travelers' checks. Make checks payable to "SCA Maine – Province of Malagentia". No personal checks will be accepted without a current telephone number either printed or written on the check. We do not accept credit cards. We do not accept Canadian, or other non-US currency.
No one under the age of 18 will be allowed on site unless accompanied by a parent or guardian. The parent or guardian must be present on site with the minor at all times. Parents or guardians may not sign the minor in (or just drop the minor off) and then leave for the weekend. If you have any questions about this policy, please contact the event steward for more information.
Site and Event Rules
Please be sure you read and understand the site and event rules before you arrive at the event.
No pets are allowed at Great Northeastern War. Service animals are, of course, welcome.
Reserving Land
There is no "land grab" or other mechanism to pre-reserve camping locations at Great Northeastern War. Camping space is first come, first served.
Pre-registration will be open through 11:59:59PM, July 3, 2022 JULY 5, 9PM. Thanks to the East Kingdom PayPal team for their great work.

East Kingdom PayPal Pre-Registration Link: https://surveys.eastkingdom.org/index.php/844389
A PayPal invoice will be generated within 24 hours of the online preregistration information being submitted. Online preregistration is not complete until the PayPal invoice has been paid.

Gate Fees (all prices in USD):
Weekend (Thursday/Friday Arrival): $35
Weekend (Thursday/Friday Arrival) Member: $30
Saturday/Sunday Only: $20
Saturday/Sunday Only Member: $15
Youth (age 6-17) Weekend: $15
Youth (age 6-17) Saturday Only: $5
Child (age 0-5): $0
EXACT CHANGE OR CHECKS ONLY WILL BE ACCEPTED ONSITE, AT GATE. PLEASE PLAN ACCORDINGLY.

By attending this event, you are confirming that you (as well as any minors that you are parent or
guardian for):
➢ Are not experiencing symptoms of COVID-19 as identified by the Centers for Disease Control
and Prevention at CDC.gov, including but not limited to:
• Fever or chills
• Dry cough, shortness of breath, or difficulty breathing
• Muscle or body aches
• New loss of sense of taste or smell
➢ Have not been near someone with confirmed or suspected COVID-19 within the last 14 days
without following CDC guidance for self-quarantine;
➢ Agree to follow all COVID safety restrictions imposed by the SCA, the event site, and/or local,
state, provincial, or federal government or health authorities.
➢ ID and Proof of vaccination or a medically-administered negative test within 72 hours will be
required for entry onto site.