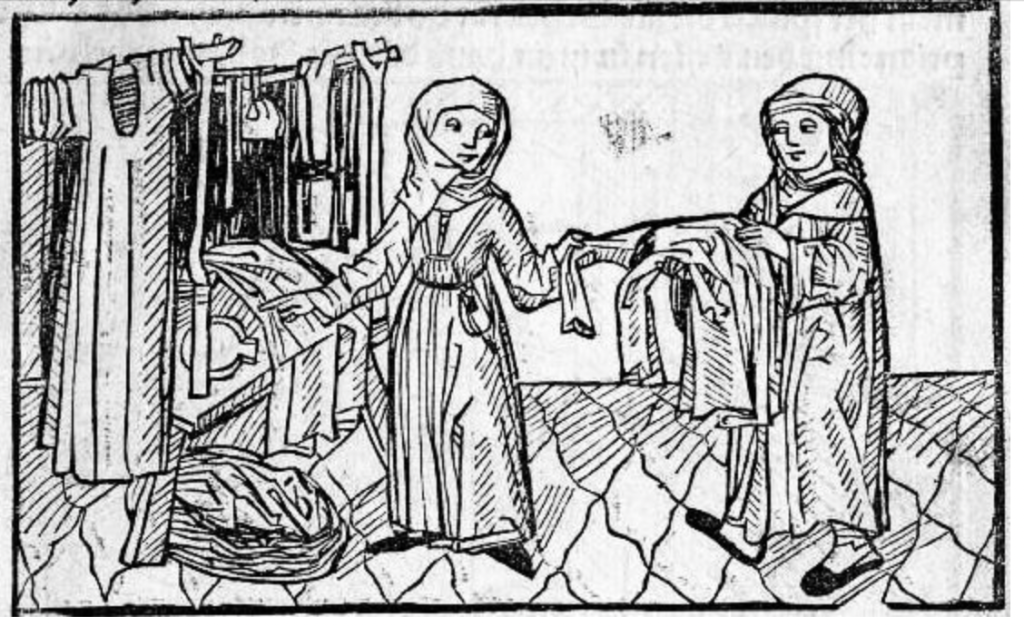 Shop your way to victory! Your purchases in Merchant's Row contribute to a War Point that goes to whichever side spends the most money. Forms for the War Point are available at each merchant's booth or at Info Point. Forms must be turned in to Info Point or the Merchant Coordinator, Meara MacNeil, by 10am Sunday.
This is the current list of merchants planning to attend Great Northeastern War XXXIV.
Anni Thellen – Hand crafted drinking horns and hand crafted goods
ATS Galleries – Hand casted pendants and belts, hand crafted jewelry, hand carved mugs
Bare Bones Boutique – Divination Tools, Incense and Decor
Caricatures by the Art of J – J is a local cartoonist, graphic designer, and aspiring tattooist from Lewiston. He has yet to choose a Scadian name.
Carrissa Larsen – Miscellaneous goods
Cloak & Dagger Creations – Trim, circlets, veils, gowns, cloaks, cloak clasps, shirts, tunics, pants, straw hats and fabric. cloakmaker.com
Crafty Mice – Scribal supplies
Crimson Hound Haberdashery – Clothing/Garb/Cloth
Designs By Sparrow – Hand crafted stoneware pottery & sterling silver jewelry. http://www.designsbysparrow.com
The Far-Flung Potter – Making special pieces for the populace. Come find something to fit your hand and tickle your fancy! Come early for best selection.
Ironmonger Armory – Specializing in SCA helms, hilts and armor tools. ironmongerarmory.com
Knives of the North – We sell high quality, period-appropriate belt knives imported from Scandinavia (Norway, Sweden, and Finland), as well as throwing axes, knives, and spears. https://www.knivesofthenorth.com/
Lisa Switzer – Handmade Jewelry
Martin's of Sheffield and Steel Wool – Helmets, armor, pins, jewelry and miscellaneous goods.
Mead Hall Outfitters – Fine fabrics. Wool, linen, silk, and leather.
Mhisty's Coven Tree – Metaphysical supplies
My Wee Dragon – In the Mythical Orphanage, the Mommy of Dragons cares for baby dragons in need of a forever lair to call their own. 100% hand stitched dragons in all kinds of colors, born to be loved for years by kids of all ages. Stop by our wee little booth and meet a friend for life! @myweedragon myweedragon.square.site
North Tower Archery Supply – Custom made crossbows, bolts/arrows, quivers and arm guards. Fletching supplies, bows and much more!
Old World Ironworks – Blacksmithed goods, cutlery, jewelry, woodwork
Plunder Sisters – An eclectic mix of items that you need.
Proxima Design – We strive to make the best cat toys around! Come see our large selection! There's something for every kitty. We also have comfortable face masks, bags, hair accessories, and various useful and decorative gifts. http://www.etsy.com/shop/ProximaDesignCatToys https://www.facebook.com/Proxima-Design-LLC-106465401186379/
RampantWolf Forge – Iron work
Sigrid and Magnus Leather Emporium – Sigrid and Magnus Leather Emporium sells a broad variety of items. We sell belts, pouches, hats, hoods, linen and leather haversacks, leather jewelry, games, and this year we will have hardware for armor plus more. https://smleatheremporium.com/
Stone Garden Jewelry – jewelry and stones
Strongford Arts Historic Crafts – Makers and purveyors of one of a kind jewelry inspired by extant pieces and motifs from museums and private collections, mostly from Celtic, Roman, Early Medieval English, and Norse sources. http://www.facebook.com/strongfordarts
Sunshadow Design – Handmade jewelry and garb accessories, handmade knives, handmade SCA regalia, handmade knives and swords, SCA fencing equipment. facebook.com/sunshadowdesignjewelry
Thor's Hammer – Fire pit sets, roasting spits, bow holders, pressure hooks of several sizes, arrow shafts, and archery supplies, cording, spice boxes, knives, kilts, sporrans, belt blanks and buckles, rivets.
Thunder Fire and Ice – Firewood and ice.
Walt-King Sticks & More – Waltham Woodmansee presents Walt-King Sticks & More! Custom walking sticks, staffs, canes, child-safe knives, feast ware, fiber art tools and so much more! All handmade waltkingsticks.com
Witches get Stitches – Miscellaneous goods
Tags: merchants