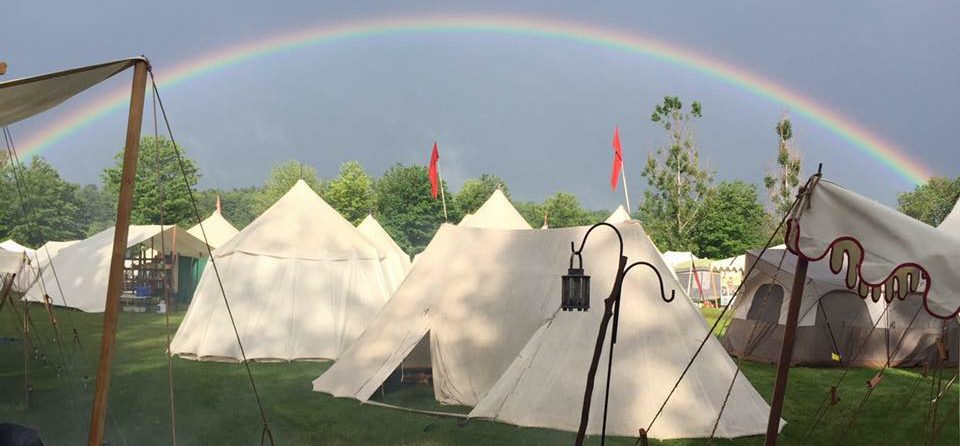 Great Northeastern War XXXIV
We, Baroness Audrye Beneyt and Lord Aloysius Sartore, event stewards for Great North Eastern War 34 (2020), along with Master Edward MacGuyver, Seneschal of the Province of Malagentia, would like to make the following announcement:
In light of the ongoing COVID19 pandemic, recommendations from the CDC, as well as state and local governments, we will be postponing GNEW 34 to 2021.
This was not an easy decision to make. We have gone back and forth several times about what the right choice would be. To ensure the safety of all, along with the communities which support GNEW, we feel it best to continue to practice distancing.
In service to the Dream,
Baroness Audrye Beneyt – Event Steward
Lord Aloysius Sartore – Event Steward
Master Edward MacGuyver – Seneschal of Malagentia
Please stay safe, and know we are all here for each other.
---
THE SCA PROHIBITS HARASSMENT AND BULLYING OF ALL INDIVIDUALS AND GROUPS.
Participants engaging in this behavior are subject to appropriate sanctions. If you are subjected to harassment, bullying, or retaliation, or if you become aware of anyone being harassed or bullied, contact a seneschal, President of the SCA, or your Kingdom's Board Ombudsman. Per the Society Seneschal, July 17, 2017.
---
This is the recognized web site of the Society for Creative Anachronism, Inc. and is maintained by the Province of Malagentia. This site may contain electronic versions of the group's governing documents. Any discrepancies between the electronic version of any information on this site and the printed version that is available from the originating office will be decided in favor of the printed version. For information on using photographs, articles, or artwork from this web site, please contact the Webminister at . He/She/They will assist you in contacting the original creator of the piece. Please respect the legal rights of our contributors. Copyright © 2020. The original contributors retain the copyright of certain portions of this site.
---