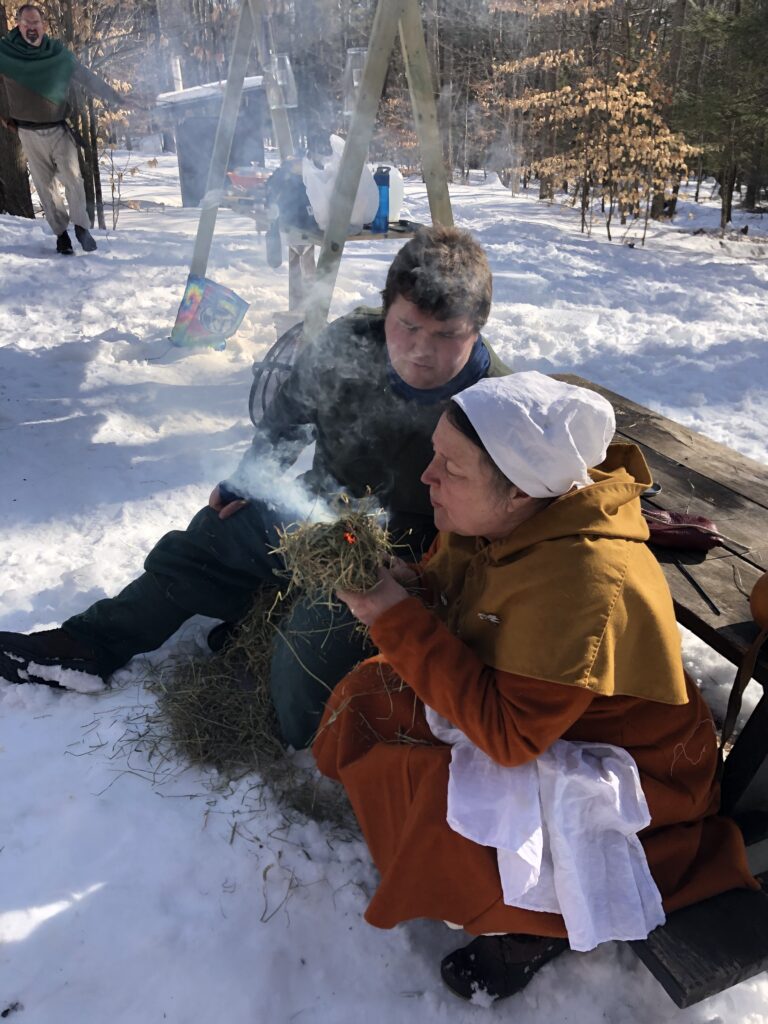 The Royal Foresters are based on the medieval foresters that protected the woods of England from outlaws and poachers. Medieval foresters organized themselves into courts named after the forest in which they worked.
Today, we are an Arts and Sciences guild that studies outdoor living, survival and camping. It is the purpose of the Foresters to research, recreate, educate and demonstrate historical tools, methods, equipment, and techniques for living, camping, traveling, and cooking in the outdoors or in wilderness locations.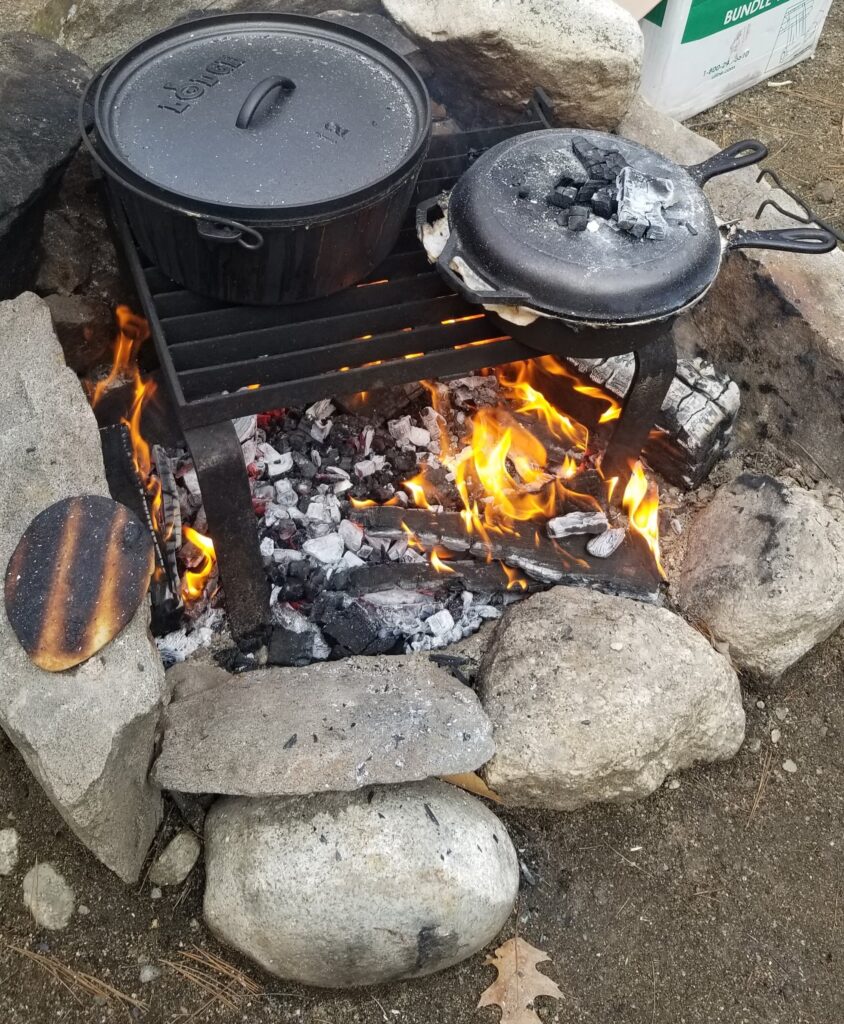 This ranges from fire-starting with flint and steel to building your own shelter with canvas tarp and bit of string, to even taking multi-day trips into the woods to practice various skills and enjoy each other's company. Some members cultivate the plants and herbs that would have been important to foresters in the middle ages, and others take up study of making bows and fletching arrows for use. We always have room for new members who want to expand their outdoor knowledge and skills!
Foresters meet occasionally in Malagentia and throughout the East Kingdom for backyard skills workshops, nature hikes, and more. Several events, including the Endewearde Hunt and the Malagentia Test Kitchen, are very popular with foresters and often have a number of classes and activities geared toward forester interests.
There is no real specialized equipment needed to join the foresters, except for medieval(ish) clothing and footwear that is comfortable in the outdoors. However, if you want to continue to advance in the guild, you are encouraged to build your foresters 'kit.' Building your skills and your kit are key steps in advancing in the guild's ranks – you can click here for more information, and here is a handy set of Frequently Asked Questions (FAQs).
In addition, there are several active Facebook pages where you can get lots of questions answered, including the Forest Court of Malagentia and The East Kingdom Royal Foresters.
To contact the Forest Court of Malagentia, join the Facebook group or email .