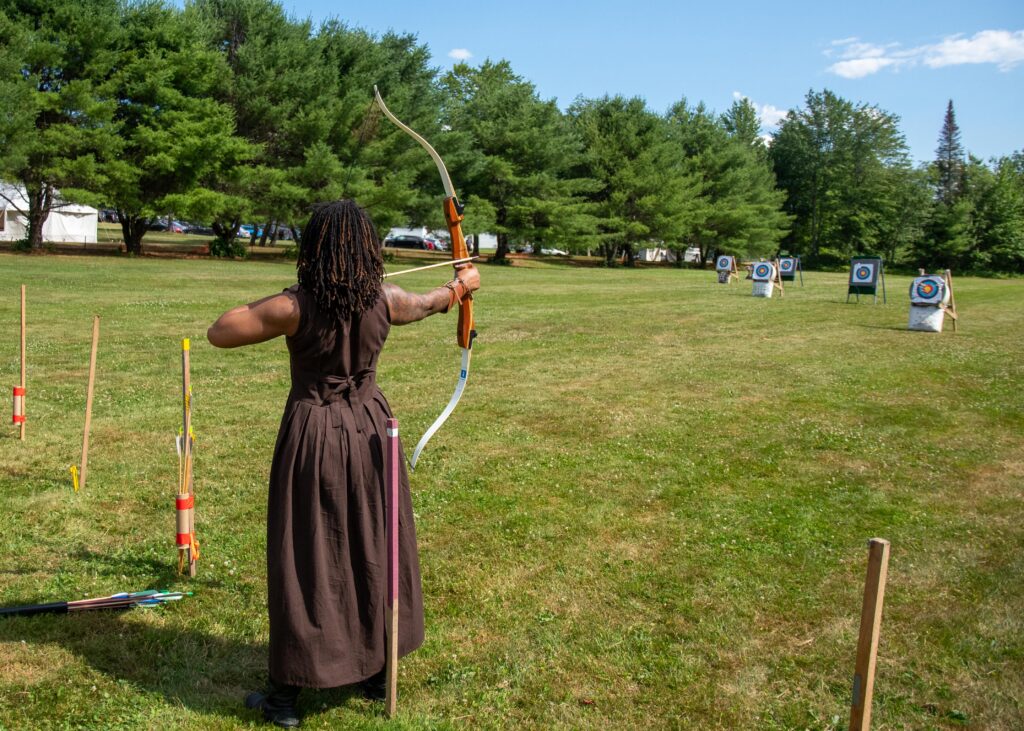 Archery is just what you think it is – sending sharp sticks towards a target in the distance with mechanical power. We use both modern bows that resemble bows actually used in the past, made with modern materials and methods, and recreations of medieval equipment. Crossbows, recurve bows and various longbows can all be seen at practices, competitions and events. Modern compound bows, PVC bows and the like are not used.
Our current Archery Minister is Lord Aloysius Sartore; please contact him for more information.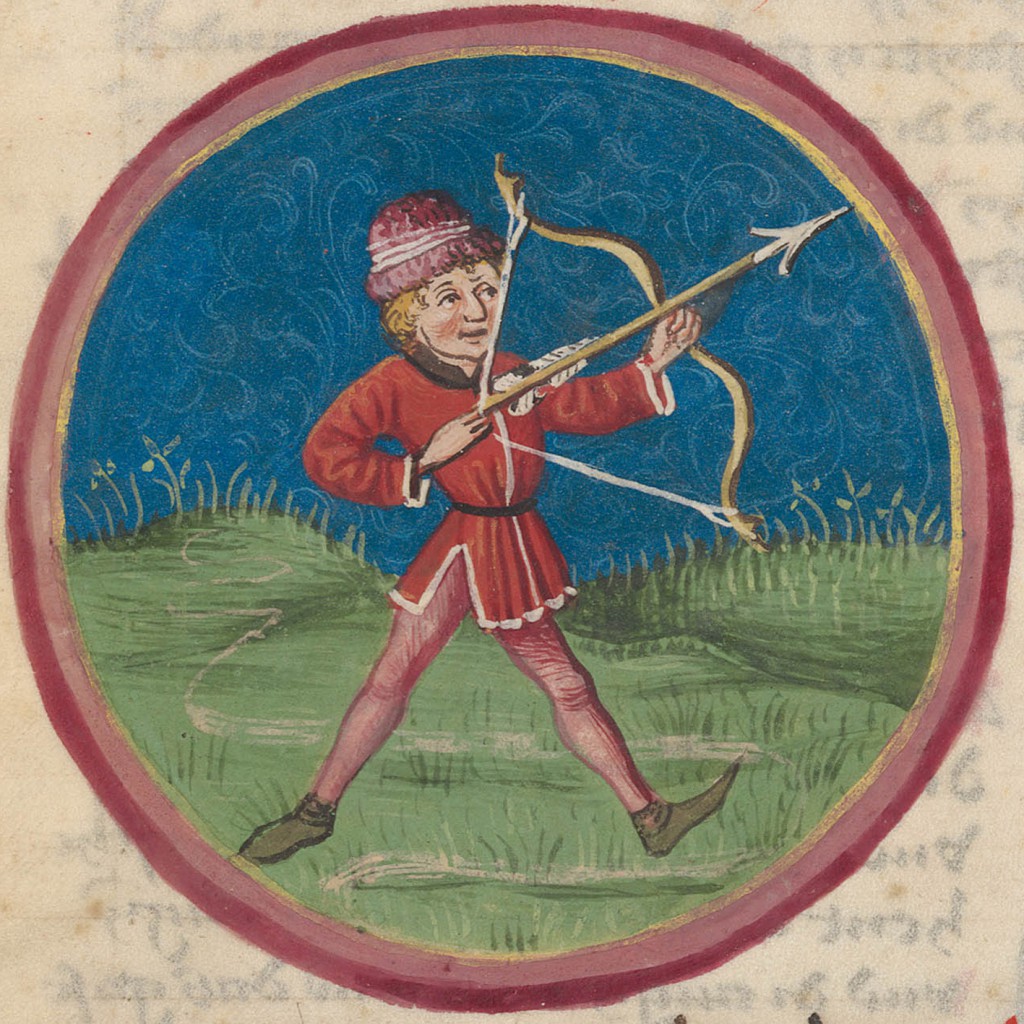 Our ammunition are wood shaft arrows, bolts and quarrels with a field tip – we don't use tips like broadheads used for hunting, as they damage the target excessively. We do allow non-wooden shafts for practice purposes, especially for beginners.
Archery is one of the Society's marshalled activities that anyone can try, we will explain the basic rules. You can join in at a practice or an event, just find the archery range and come join us! We usually have loaner gear available to try, or you can usually use your own equipment if you have it. Tell us you're new, and we'll guide you through the procedures we use to keep everyone safe.
We shoot for the enjoyment of the sport, the camaraderie and the self – challenge to improve and create a story or two. Many local events have standard NAA-FITA round targets, for shooting a "Royal Round" for scoring and ranking throughout the Kingdom, and novelty targets to challenge your skill. There might be a walk in the woods to shoot at realistic 3D targets, or fanciful story based challenges where you shoot the foe (but not the friend) or even pop culture based long distance targets.
Children who can hold a bow responsibly are welcome to try their hand with their parents present. As these weapons can be dangerous if mishandled, we look to parents to assist us with ensuring that arrows only go towards the targets.
Our current Archery Minister is Lord Aloysius Sartore; please contact him for more information. You can also look at the calendar on this website or visit https://ravensbridge.eastkingdom.org for practices and events in the Augusta to Lewiston & Auburn areas.
Malagentia annually holds two events that feature archery – the Great Northeastern War in July and Harvest Moon Shoot in September, both in Hebron.
Archery is simple in principle, easy to start, and as you learn, you improve and will have a good time working to attain mastery. We look forward to playing with you, and making our own history!
Click here for more information on target archery in the East Kingdom, and click here for more information on combat archery.